For information and resources from Public Health Ontario Click Here

---
Potential Covid-19 Exposure
Please do not send your child to school and also inform the main office of J. Clarke Richardson if:
They have any symptoms of Covid-19
They have taken a Covid-19 test and are awaiting results
The may have been exposed to anyone with Covid-19
Procedure if student is sick at school:
They will be escorted into our health room and assessed by one of our administrators
Parent/Guardian will be contacted and student MUST be picked up from school as soon as possible
Parent/Guardian will receive follow up information and instructions from the Durham Region Health Department.
---
Secondary Daily Checklist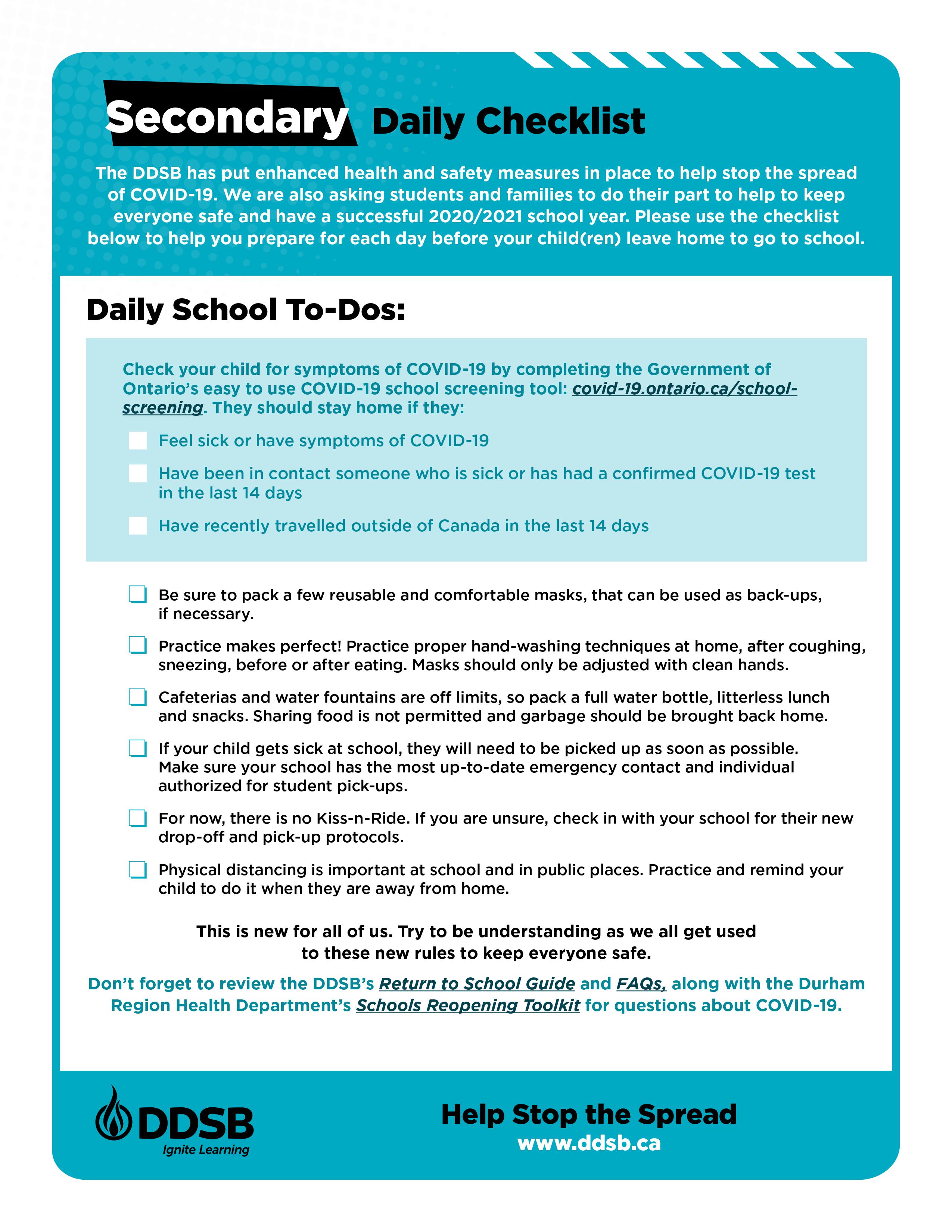 ---
Changes to the COVID-19 Screening Tool for Children in School
The easiest way to determine if your child should stay home is by verifying any symptoms and completing this online screening tool: https://covid-19.ontario.ca/school-screening/
You may have heard in the news that the Government of Ontario has made changes to their COVID-19 school screening tool. The changes put symptoms in two different categories and still require your child to stay home if they are sick. You can review this FAQ from the Ministry of Health that we have posted on our website with more information.
Please complete this screening every morning to determine if your child should be going to school. This is an important step in ensuring that all of us continue to stay safe.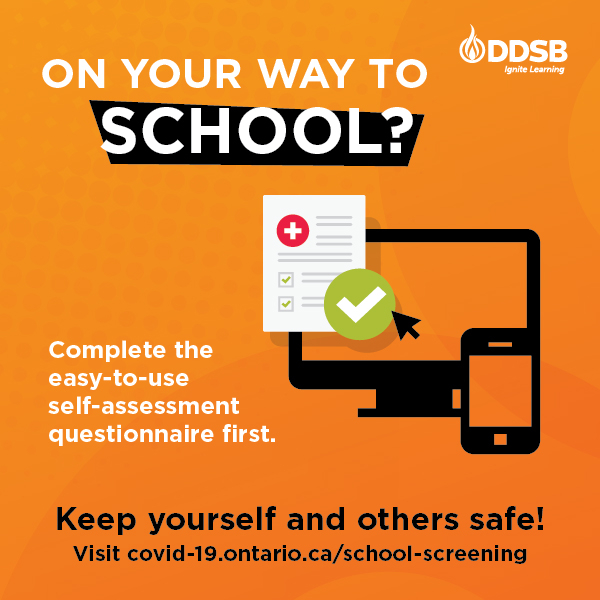 ---
Download the Government of Ontario's COVID Alert App in order to help #StoptheSpread.
Together we can keep our schools and communities safe!
Download from the App Store, Google Play Store or Click the image below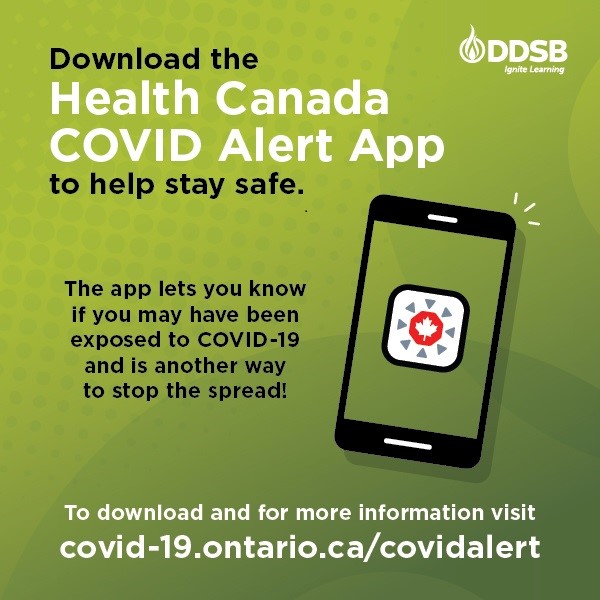 ---